The initial purchase was about 40 acres, and as the acquisition continued, the prices of adjacent land, once worthless, jumped up, providing an opportunity for the owners to make more money and increasing the cost of the property. Another serious issue faced was the lack of any clear title or deed to many of the properties, some owned jointly by many owners and families. By the time the acquisition was over, the farm was 100 hectares or about 250 acres.
But the challenge had only begun. Located in a remote and almost inaccessible area, about 5km from the Mumbai-Pune highway, it was to a be Herculean task to get the development of the the farm started. It meant bringing in heavy machinery and equipment, top soil and building material and other items important for the development and building of the farm, the facilities and the farm house.
After hundreds of trips by lorries and dumpers, slowed down by the railway crossing and the narrow bridge over the river, the steep incline leading to the farm land, the onslaught of the monsoons, labour issues and other small niggles, the farm was finally operational on 19th February 1994 and the first horses came in just a few days later, the proud residents of a spanking new farm, the youngest among many older ones scattered across the country.
It was a proud moment for Mr. Dhunjibhoy and his team to have accomplished so much in such a short span of time. Truly a remarkable feat! And he locals too appreciated Mr. Dhunjibhoy's efforts in acquiring almost useless land, and converting it into a stud and agricultural far, one which would not only improve the environment but also become an opportunity for employment.
To celebrate the completion of the project, Mr. & Mrs. Dhunjibhoy hosted a grand celebration for all those involved in the creation of the farm, for his
family and friends, from Mumbai and other parts of the country, and some even from overseas. Shamianas were put up, and in an all-day event, guests
were hosted to beverages and hearty meals, taken around the farm, the facilities and farmhouse, and a good time was had by all as the farm truly
became a working facility.
The Stud is managed by a dynamic team of professionals, with inputs coming in from various international quarters.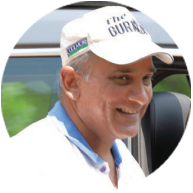 Dr. Ravi Reddy
PRESIDENT AND SENIOR VETERINARIAN
Qualified as an MRCVS in 1981 after which he interned in Equine Reproduction at the University of California. In 1994, he joined Nanoli Stud at its inception, and was instrumental in establishing the stud. Presently, he is also President of the World Equine Veterinary Association.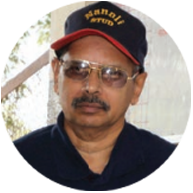 Dr. Vijay Vaidya
Vice President and Resident Veterinarian
Vijay completed his MVSC (Veterinary Surgery) from Nagpur Veterinary College, after which he worked in the Maharashtra Animal Husbandry Department. He has been with Nanoli Stud since 1997. Believing strongly in Quality Management Systems, computerization and sharing of data, he constantly keeps himself up-to-date via the Internet on all matters related to the farm.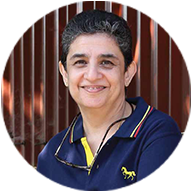 Mrs. Nahid Bhathena
Accounting Section
looks after the accounting section of the farm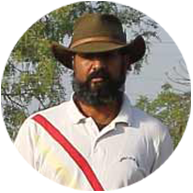 Jangjeet Singh Nathawat
Farm Manager
Has a Diploma in Horse Business Management from Marcus Oldham College, Australia. He has done stints with Darley Stud, Australia, Coolmore Stud, Australia & Waikato Stud, New Zealand.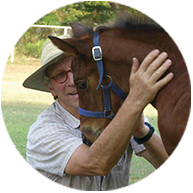 Master Farrier Bernard Duvernay
from Switzerland,who got his initial break in India at Nanoli. Today he is a regular consultant at many Indian Stud farms and has started Asia's second School for Farriers in Dhunlod, Rajasthan.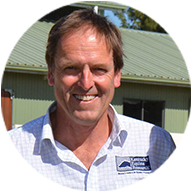 Dr. Peter Huntington
Australian Equine Nutritionist of Kentucky Equine Research
Australian Equine Nutritionist of Kentucky Equine Research, who has been visiting us since inception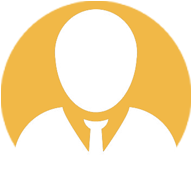 Ankush Kadam
Estate Manager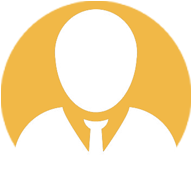 Dr. Phiroz Khambatta
consultant veterinary surgeon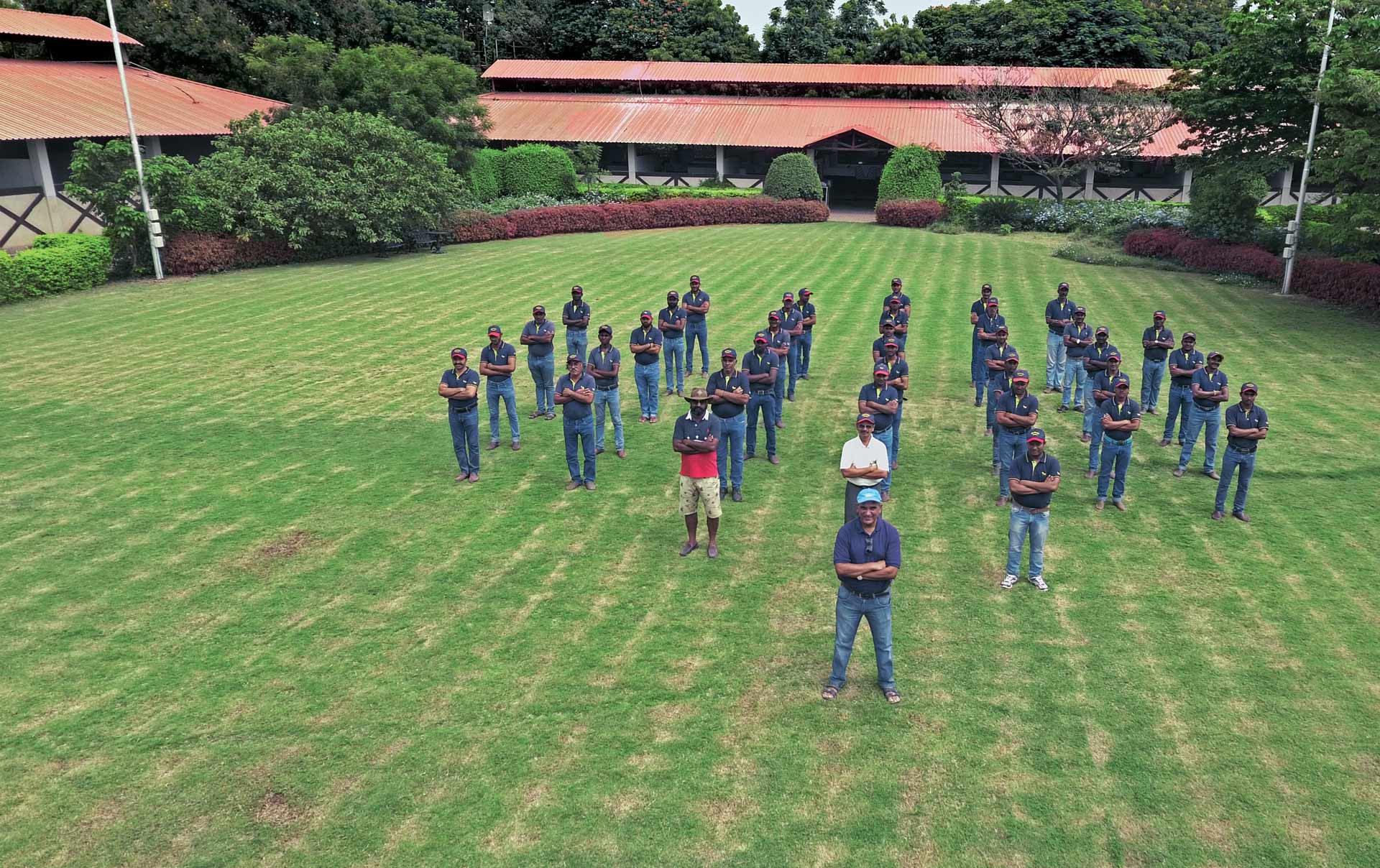 Nanoli Stud Farm hires the finest staff from neighbouring villages and also from other states of India, rich in equestrian practices. The welfare of its personnel is attended to so very well, that every individual on the Farm is inspired to efficiently and happily give off their best at all times.
KND and Nanoli have been instrumental in shaping young lives that have made a significant impact in the Equestrian world. Today, people are spending crores of rupees trying to get Indian riders to compete at the Olympics (unsuccessfully so far). KND / Five Stars / Nanoli have already done that! In 1996 Imtiaz Anees, sponsored by KND participated in the the Sydney Olympics 3 day event. Only the 2nd Indian ever to participate in the equestrian events at the Olympics! Another young man Mr. Sulaiman Attaolahi joined Nanoli in 1996. He had not completed his 12th standard exams at the time. KND insisted he do this by correspondence while working as an understudy to Imtiaz. Sulaiman today is one of India's leading trainers.
KND has also given Dr. Ravi Reddy, President and Senior Veterinarian at Nanoli Stud Farm, the time and space to function as Secretary of the Indian Association of Equine Practitioners, as well as to sit on the Board of The World Equine Veterinary Association, of which he has also served as its first non Anglo Saxon President from 2011 – 2013.
This virtue of KND, a unique one at that, by which he allows people to grow and realise their potential, is indeed a means to building not just the racing stock, but also human resources for the racing industry.