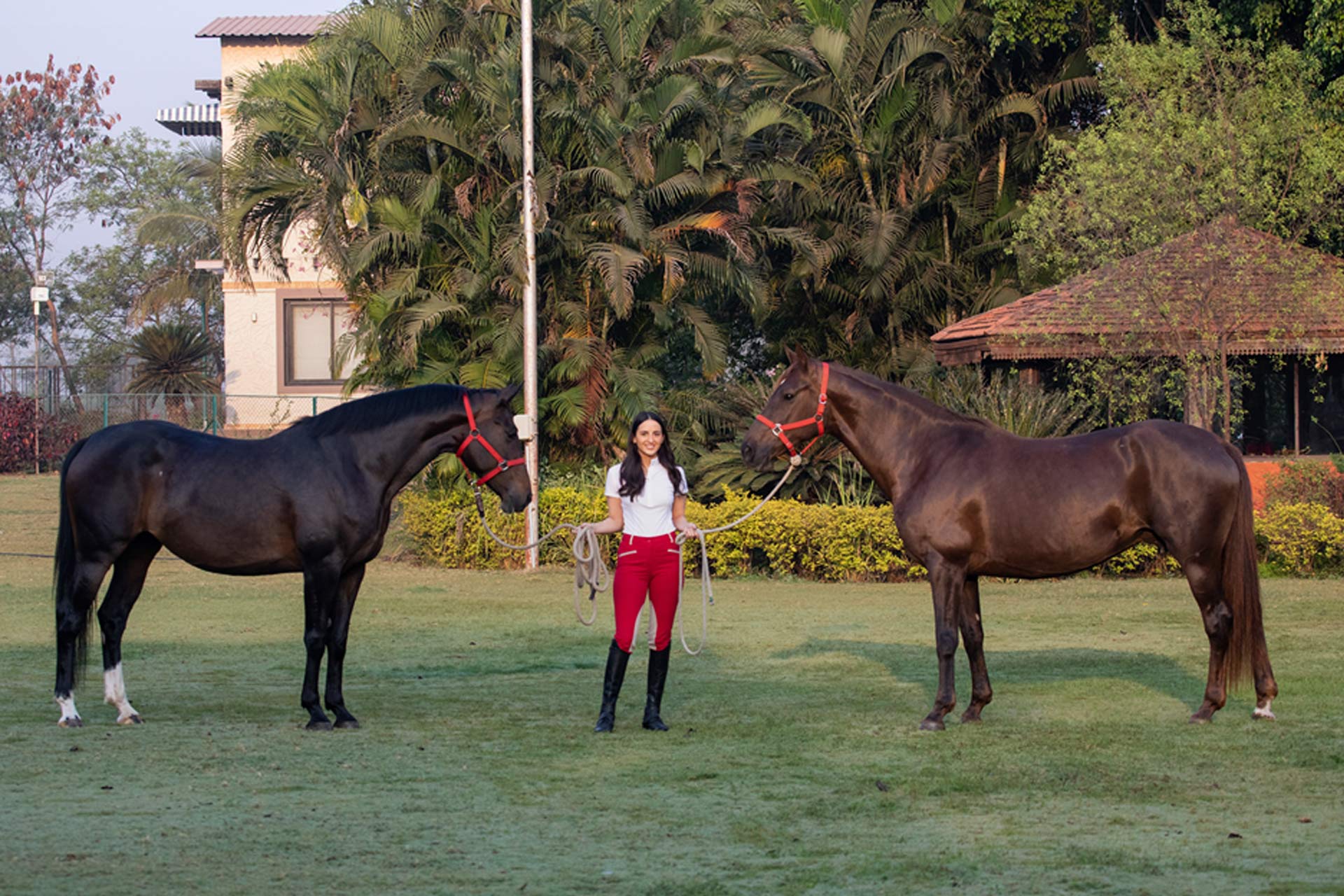 We are proud to have the first and only breeding program for high performance dressage horses in the country. We aim to breed healthy and high quality sport horses by using the best blood lines German and Dutch breeding have to offer. Our focus remains on using high quality mares from well reputed dam lines combined with world class stallions to produce sport horses that meet the needs of the Indian and Asian market to be competitive up to the highest level of the sport.
We hope in the coming years we can pioneer the use of frozen semen and embryo transfer in India which will transform the sport horse industry. This will give owners a chance to match their top performing mares to a wide range of world class stallions that are available throughout Europe, with the possibility of still keeping them active in sport.
With over 25 years of experience in the breeding industry, it is safe to say our team can provide the highest level of expertise and care to raise our foals into future stars!